In 2020, we had a different Spring Festival. Due to the outbreak of the new coronavirus pneumonia, the entire country is investing in intensive prevention and control. The development of the epidemic affects the hearts of every Chinese!
Jiangxi Aili New Material Technology Co., Ltd. continued to pay close attention to the development of the epidemic, and upholding a high sense of social responsibility, donated 100,000 yuan to the disaster area through the Jingan County Red Cross Society to support the epidemic prevention work of new coronavirus-infected pneumonia.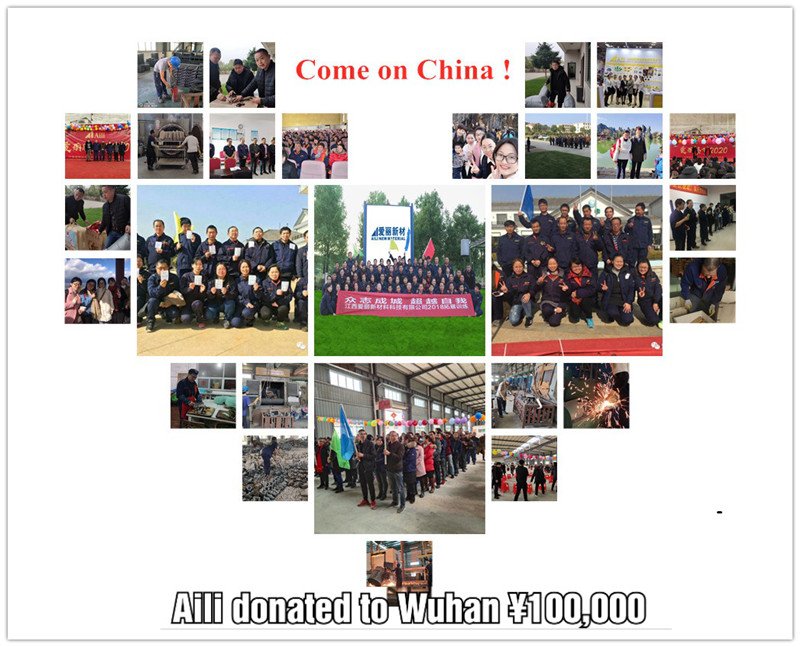 The health and safety of Aili employees has always been our top concern. The Administration Department registered the current location and health information of Aili employees as soon as possible, and publicized the protection knowledge in the company's WeChat groups. To ensure the life and health of employees, the company will do a good job of sanitation and disinfection before starting work. Aili launched the epidemic prevention team to respond immediately to any situation to ensure the health and safety of employees. Protect against epidemics, Alice is with you!
At the same time, Aili will closely cooperate with the protection work of suppliers and customers. We are convinced that the epidemic will not stop us. Working side by side and working together, the epidemic will eventually be repelled!
---
Post time: Feb-07-2020